The Emperor
The Enchanter
Heaven and Earth
Endless Dream
Voyage to Eternity
The View From Above
Wanderlust
Aether Park
As The Crows Fly
Guided By Light
Into The World
Menagerie
Passage Of Time
Tappy And The Moon
Moving Farward
Music For The Masses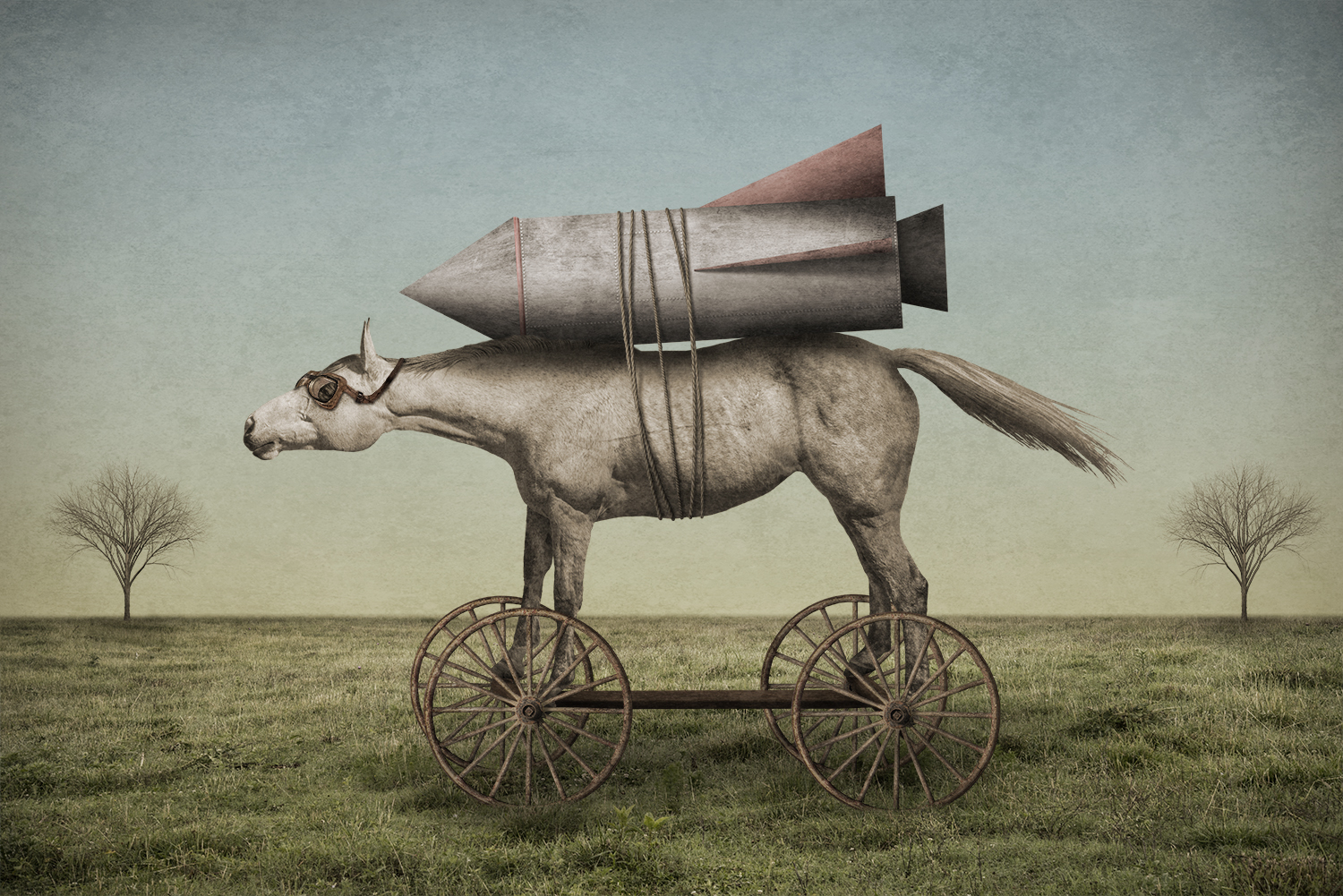 Prepared For Blast Off
Special Delivery
Mountain Of Magic
Blue
Set Sail
Voyage In A Bottle
Music For The Masses II
The Emperor
The Enchanter
Heaven and Earth
Endless Dream
Voyage to Eternity
The View From Above
Wanderlust
Aether Park
As The Crows Fly
Guided By Light
Into The World
Menagerie
Passage Of Time
Tappy And The Moon
Moving Farward
A turtle carries a city in the clouds on it's back.
Music For The Masses
Surreal giraffes with tuba heads play music for the world to hear.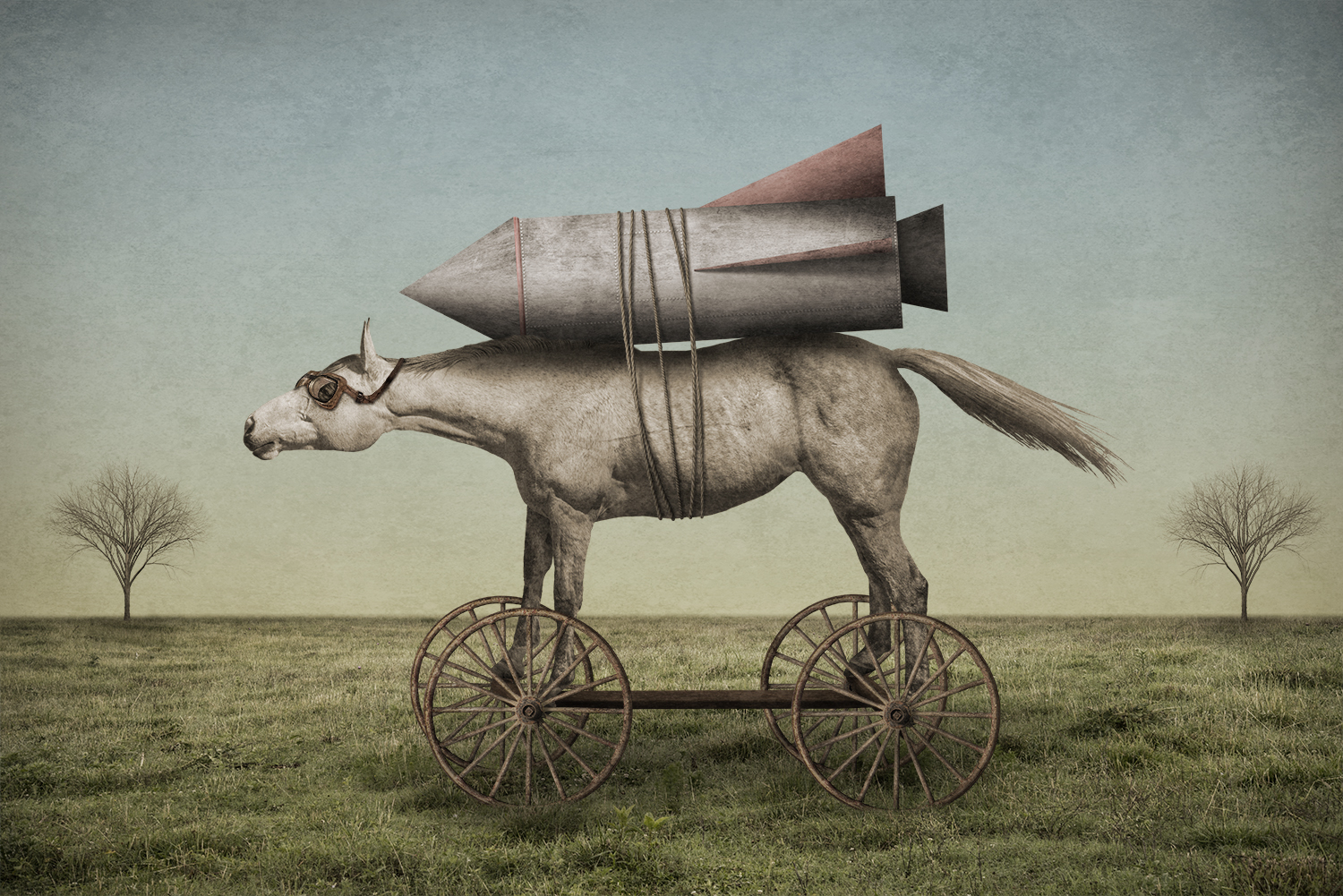 Prepared For Blast Off
A horse prepared for blast off with a rocket strapped to it's back and wearing goggles.
Special Delivery
A hippo is carried in a steampunk inspired balloon driven by a squirrel through the sky.
Mountain Of Magic
A raven (crow) stands atop a cone, sphere, and cube under a moon lit night sky.
Blue
A blue whale uses it's mist to create a cloud to allow it to fly through the sky while carrying a crow under a yellow umbrella.
Set Sail
An elephant and gull ride in a sail boat powered by a fan.
Voyage In A Bottle
A sailing ship sits atop a humpback whale inside a bottle to make it's voyage across the sea.
Music For The Masses II
Surreal giraffe with tuba head play music for the world to hear.
1
2
3
4
5
6
7
8
9
10
11
12
13
14
15
16
17
18
19
20
21
22
23
·
·
·
·
·
·
·
·
·
·
·
·
·
·
·
·
·
·
·
·
·
·
·