Tree Of Life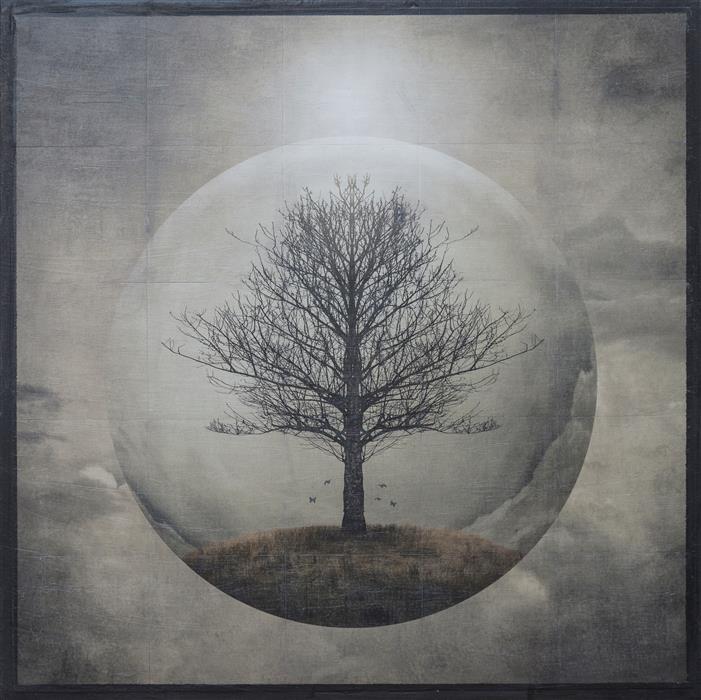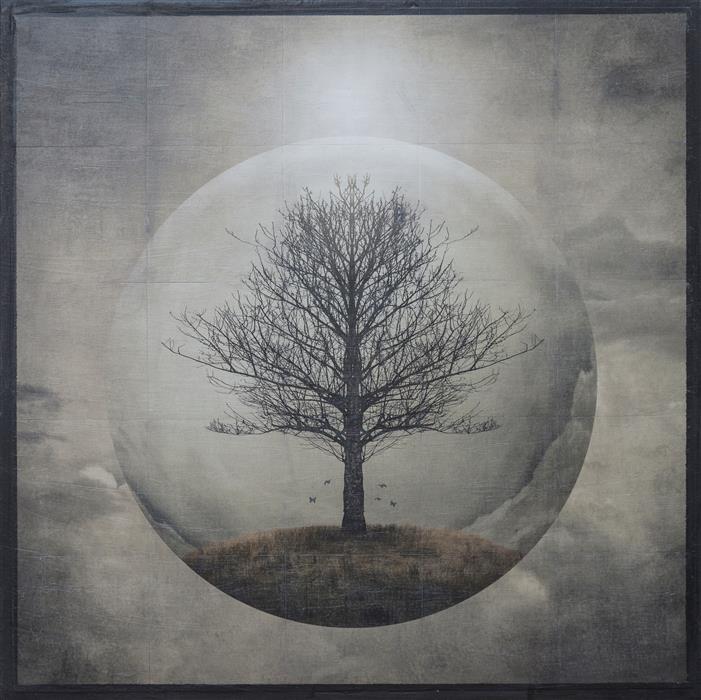 sold out
Tree Of Life
Inspired by the images of the movie "The Fountain" I wanted to create a classic "Tree of Life" surrounded by a bubble to illustrate the concept of several things. First is the obvious "living in a bubble" aspect people can sometimes unknowingly fall into, an insulated experience where comfort is kept near and an artificial boundary created to keep undesirable things afar. Inside this bubble circle is a tree, a tree that can only grow to the limits of the walls of the enclosure. Also, the bubble is a circle, the circle of life. A symbol of birth, experience, death repeated throughout nature.
As with all my work, the presentation of this piece is to create a vintaged, found, look and feel. The intent is to make the physicality of the work to feel hand made, a bit rough, and appear as if it were old and found somewhere. When I get an idea, I source all the materials I need to complete the scene. This means photographing the elements needed to construct the image, then combining them in Photoshop. Next I print the image over several sheets of paper and cut them into squares by hand. I then mount the squares to wood panel, at times handmade. I fill in the gaps with paint and give a top texture layer with semi-gloss gel medium.
This piece is comprised of a giclée print, K3 pigment inks, PVA, watercolor, tempera, acrylic, and gel medium on a cradled panel with finished black sides. It comes ready to hang.